RATNA VOYAGES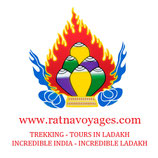 Based in Leh, the capital of Ladakh, and Lugano (Switzerland), Ratna Voyages is established and managed by Tashi Phunchok from Beema village, Aryan valley. Tashi Phunchok is a post graduate in Buddhist Philosophy from Sampurnanand Sanskrit Vishvavidyalaya University (Varanasi). A certified Cultural Guide and Trek Leader, he is active in the international tour and travel industry since 1995. Tashi Phunchok is furthermore involved in "Ladakh Development", a long-term project by a French Mountain Leader association with the scope of developping an internationally recognized professional qualification for the local Ladakhi guides and increase the sensitivity and awareness for the health and mountain safety of the foreign visitors as well as for a sustainable low-impact tourism in a fragile region that needs to be protected.  
Due to his international experience and profound knowledge of Ladakh, Tashi Phunchok is committed to preserve and promote the rich and unique cultural and religious heritage of Ladakh and its environment. In 2009, in collaboration with Dr. Pradeep Kumar Das, editor of Himalayan Buddhism Encyclopedia, he has published his own travel guide entitled INSIGHT LADAKH. His agency offers special cultural tours to the Wakha Nunnery and Aryan valley settlements, trekking excursions, Mountain bike tours, river rafting, expeditions, meditation retreats, and pilgrimages to attend the teaching of H.H. The Dalai Lama. With its well equipped, highly professional staff, Ratna Voyages and Tashi Phunchok will have the privilege to provide you excellent travel services and maximum INSIGHT into Ladakh's ancient culture while exploring the spectacular natural landscapes of the Indian Himalayas.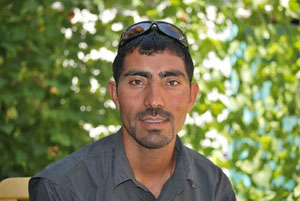 By selecting Ratna Voyages as your partner in discovering Ladakh, you sustain the agency of a highly experienced local professional with the best knowledge of Ladakh, its peolpe, culture and religion. Your choice and support of our very important mission to preserve Ladakh's age-old heritage is heartily appreciated.
DISCOVER THE BEST SUMMER DESTINATION OF INDIA