RATNA HOTEL LADAKH (Category A+)
Certificate of Excellence 2016 & 2017
near Choglamsar Bridge, Chuchot-Yokma, 194101, Leh, Ladakh, J&K (India)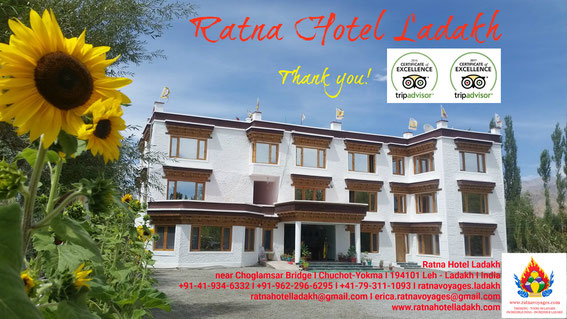 Inaugurated on 27th June 2014, "RATNA HOTEL LADAKH" welcomes you with typical ladakhi homelike hospitality in an oasis of peace and tranquillity. Located only 8Km East from the busy center of Leh Town, our guests can retreat comfortably to this calm and beautiful place amid a local rural setting on the banks of the Indus river. Our roof top terrace offers an unmatched panorama view on Indus Valley and the surrounding mountain ranges.
18 spacious, comfortably appointed, and cosy local style rooms for Single, Double, Triple use
2 Family Suites with two rooms
8" high quality Single and Double mattresses and soft bedding for extra sleeping comfort 
Each room with ensuite modern bathroom with shower
Running hot & cold water around the clock
Daily housekeeping
24-hour staffed Front Desk
Stunning views from each room
Magnificent roof top terrace offering panoramic view and phantastic opportunity for star gazing, meditation, yoga, lu jong, chill-out etc.
Garden and own vegetable garden
Lobby with Library and Free Wi-Fi
Dining Hall with multi-cuisine restaurant: vegetarian, vegan, non-vegetarian, Gluten-Free, Ladakhi, Tibetan, Indian, Chinese, Continental 
Cultural events: local dance performance, movie screening, conferences
Travel Desk
Central Secure Storage
Laundry Service
Doctor on Call
No minimum stay requirement
Predisposition for heating
We speak Ladakhi, Hindi, English, French, German, Italian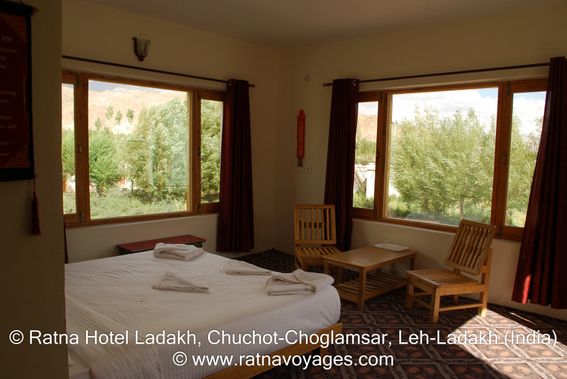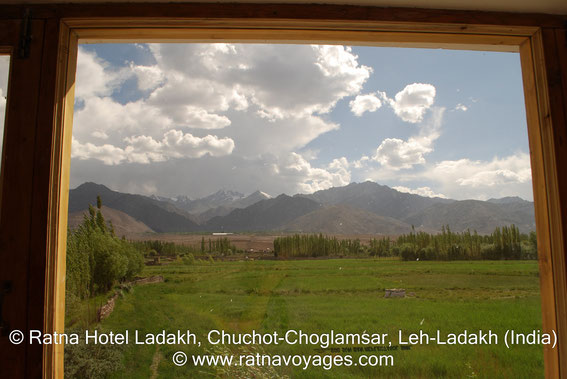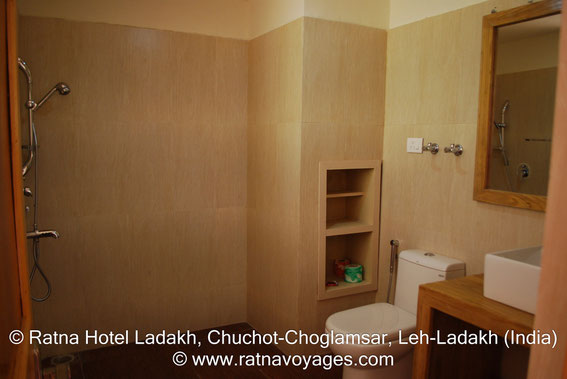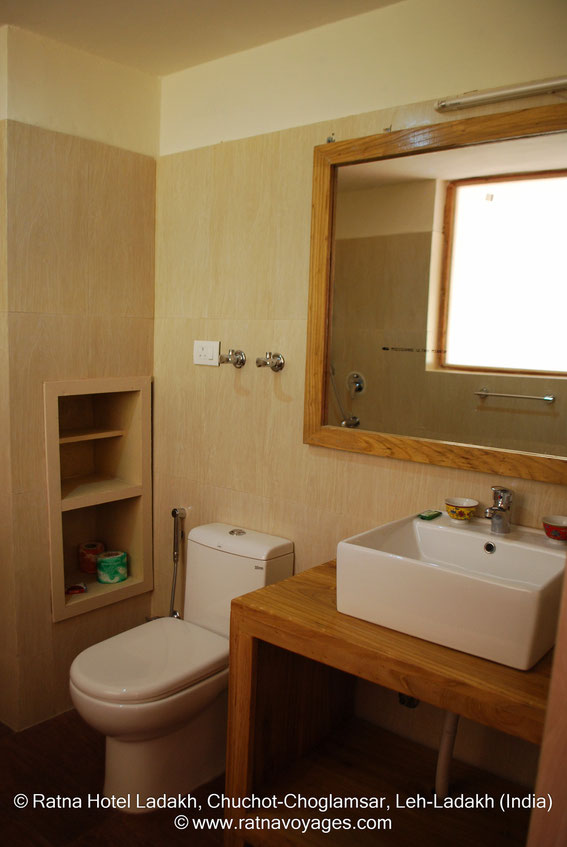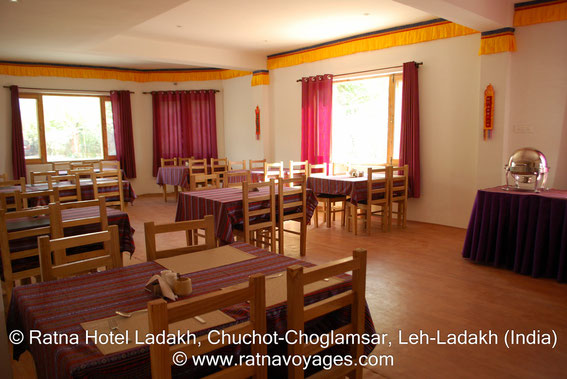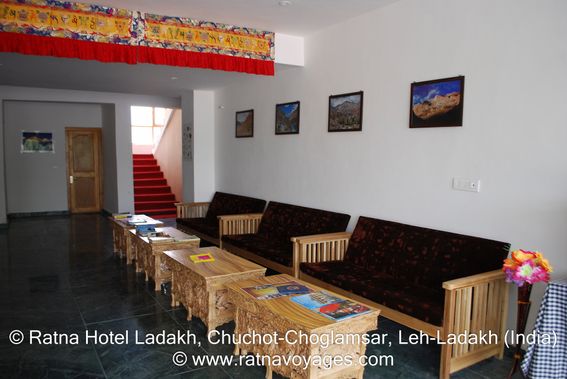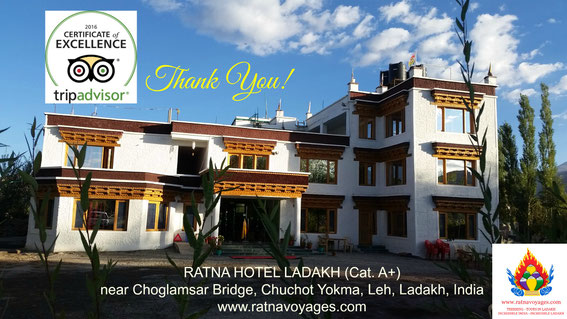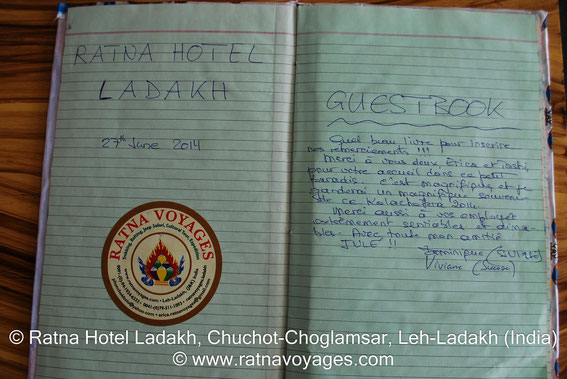 GUESTBOOK: we are happy to read your comments and thankful for your suggestions!
For BOOKING REQUESTS, please dont use this Guestbook, but send your query to Mrs. Erica: erica.ratnavoyages@gmail.com