LADAKH FESTIVAL 2017
The date of the Festival is not yet known. Most probably it will be in the week of 18-24 September 2017.
We will add the information as soon as it becomes available.
LADAKH FESTIVAL 2016: 20-26 SEPTEMBER 2016
The next colourful Ladakh Festival is scheduled to take place from 20-26 September 2016.
Witness traditional music, dances, handicrafts, art exhibitions, archery contests, Polo games, and food from all valleys of Ladakh.
See last year's Program to get an idea of the proposed events.
Contact us to personalize your tour: erica.ratnavoyages@gmail.com
We also speak French, German, and Italian!
LADAKH FESTIVAL 2015: 20-26 SEPTEMBER 2015
LADAKH FOOD FESTIVAL 2015: within Ladakh Festival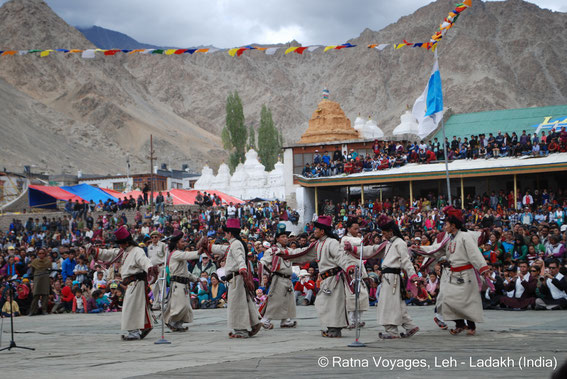 LADAKH FESTIVAL 2014: cancelled
LADAKH FESTIVAL 2013
Opening Ceremony 20th September 2013, Polo Ground, Leh