LADAKH FESTIVAL 2022: Date not yet confirmed
LADAKH FESTIVAL 2021: Event cancelled due to COVID-19 pandemic
LADAKH FESTIVAL 2020: Event cancelled due to COVID-19 pandemic
LADAKH FESTIVAL 2019: 1-4 SEPTEMBER 2019
It has been confirmed that this year's LADKAH FESTIVAL will be held from 1-4 September 2019.
Please contact us for all arrangements for your personalized tour: erica.ratnavoyages@gmail.com
Wir sprechen auch Deutsch!
Nous parlons aussi français!
Parliamo anche italiano!
LADAKH FESTIVAL 2018: 22-25 SEPTEMBER 2018
13.9.18
DC Office has just released a date change for LADAKH FESTIVAL 2018. The festival was to be held from 20-13 September. However, due to the coincidence of the Muslim festivity of Muharram, DC has now decided to change the date to 22-25 September.
Programme of LADAKH FESTIVAL 2018:
Witness traditional music, dances, handicrafts, art exhibitions, archery contests, Polo games, and food from all valleys of Ladakh.
Contact us to personalize your tour: erica.ratnavoyages@gmail.com
We also speak French, German, and Italian!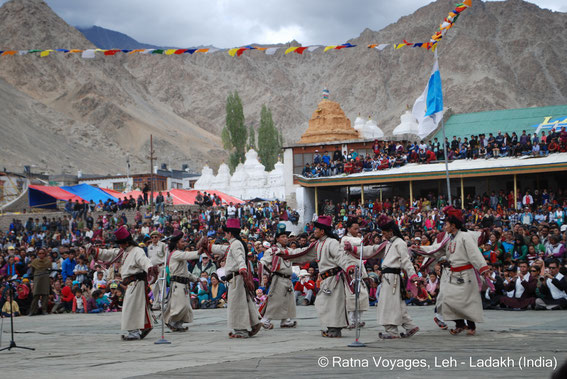 LADAKH FESTIVAL 2013
Opening Ceremony 20th September 2013, Polo Ground, Leh