LADAKH FESTIVAL 2018: 20-23 SEPTEMBER 2018
This year's Ladakh Festival will be held from 20-23 September 2018.
LADAKH FESTIVAL PROGRAM
Witness traditional music, dances, handicrafts, art exhibitions, archery contests, Polo games, and food from all valleys of Ladakh.
See a previous year's Program to get an idea of the proposed events. We will upload the detailed program as soon as it becomes available.
Contact us to personalize your tour: erica.ratnavoyages@gmail.com
We also speak French, German, and Italian!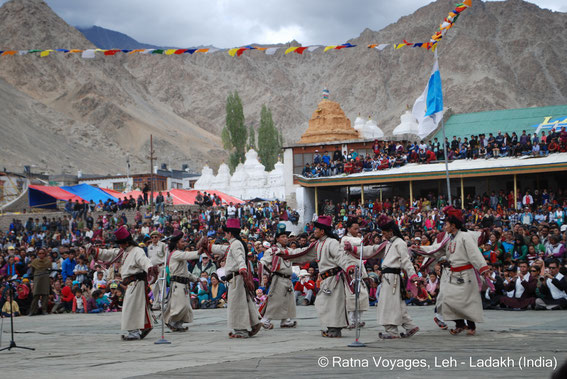 LADAKH FESTIVAL 2013
Opening Ceremony 20th September 2013, Polo Ground, Leh